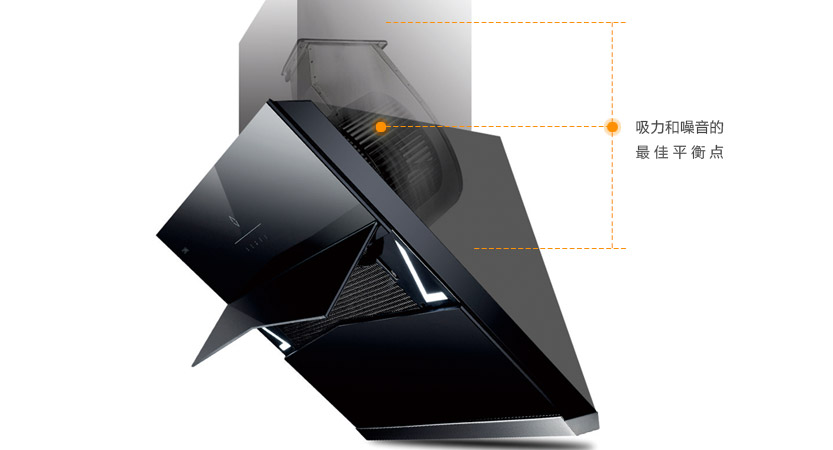 with the air duct system in the middle, the whole machine seeks for the optimal balance point between suction and noise. Speedy intake with highly efficient noise reduction.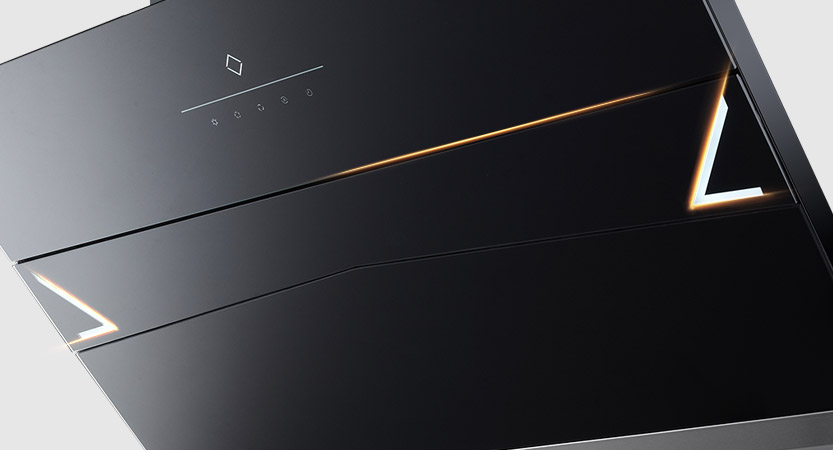 ultra-transparent stalinite with integrated cutting process and patented LED cold light lamp renders an attractive kitchen.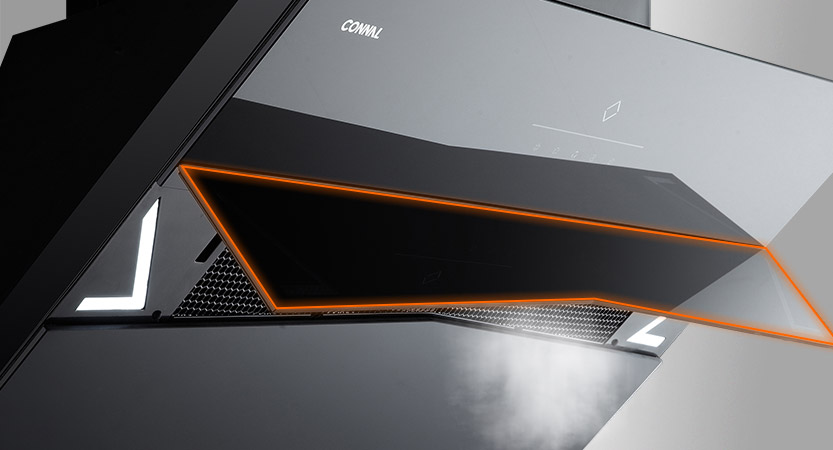 upgraded and broadened 895mm fume deflector with a wider covering area. Together with strict oil fume control, oil fume can be eliminated completely.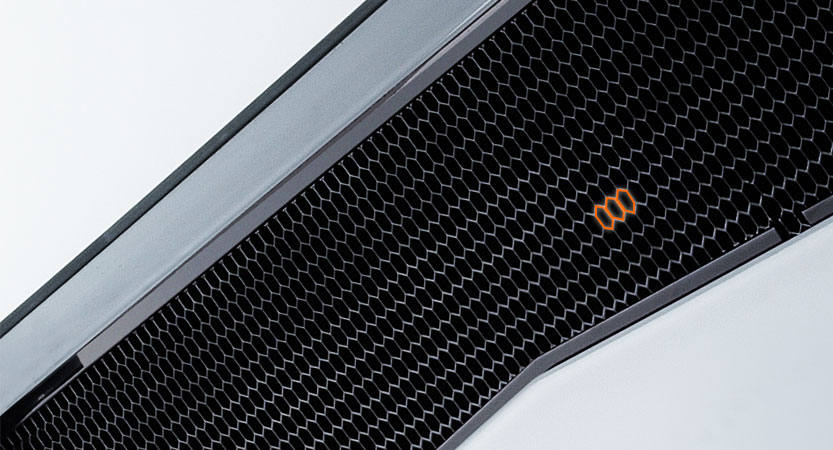 non-oil coating process, mesh with optimal ratio of 5mm and grease separation of ≥ 90 %. As a result, a clean and fresh kitchen environment will be rendered.